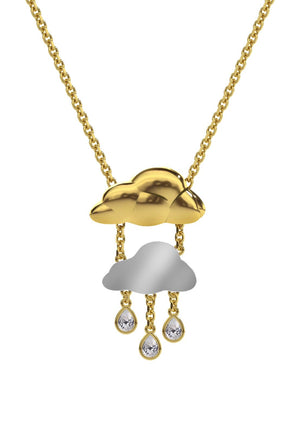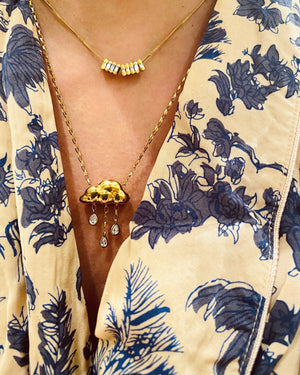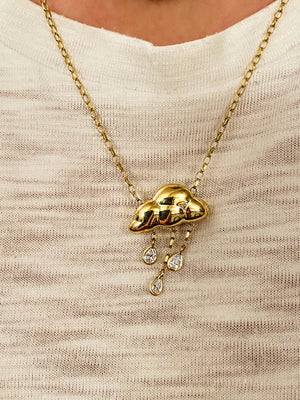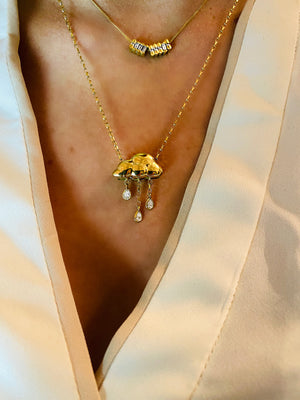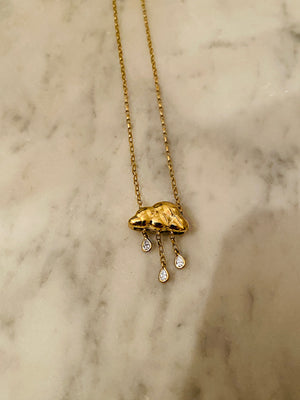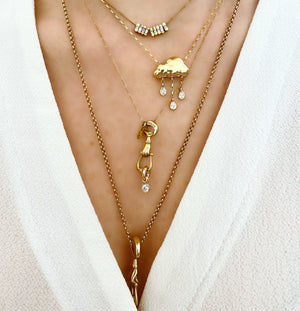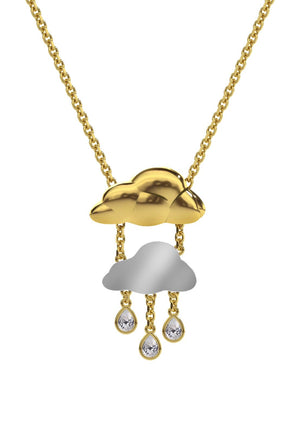 Every Cloud Locket
'Every cloud has a silver lining'...so what's yours?
A shiny bombe 18kt gold cloud on a fine belcher chain with hidden silver 'lining' -which can be hand engraved with the things or people in life that make you happy and help you to see the positives in every situation. 
Three diamond raindrops (approx 0.35ct) that dangle and dance in the light finish off this special and magical piece. 
Belcher chain length 17inch
All of our pieces are made to order for you upon purchase. We would recommend you allow 4-6 weeks until you expect to receive your piece/s.
Allow approximately 6-8 weeks for overseas (non UK) purchases.