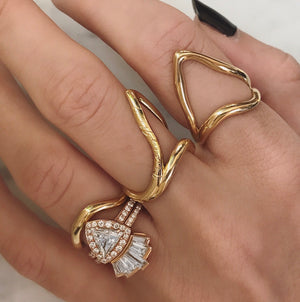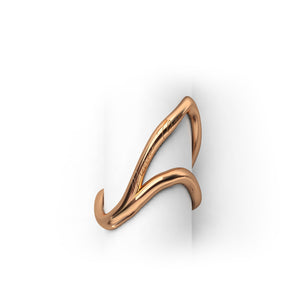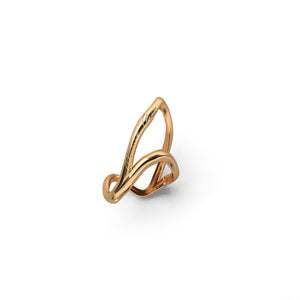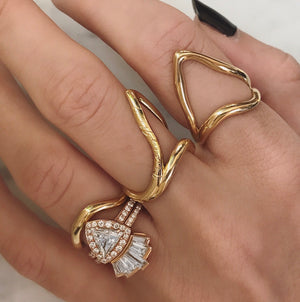 Precious Flaw - Cracked
Stronger in the places we've been broken.
Repaired with love
Flaws are your story
Your own unique history
Embrace them!
Solid Platinum or 18kt Gold 'mended break' ring which can be worn a number of ways depending on how its positioned on the finger. 
One side features the engraved words 'Precious Flaws', as a reminder to embrace the experiences that shape you! We are often stronger in the places we've been broken- celebrate those breaks and precious flaws and they'll transform into something beautiful. Be it a lesson, breaking free from a bad situation or appreciating your own unique special qualities- embrace the imperfections in life with our 'Emotional Repair Kit' inspired by the Japanese art of #Kintsugi
If you'd like your own personalised message engraved, please select 'your own message' and type this into the notes section at the checkout. Must be under 15 characters.