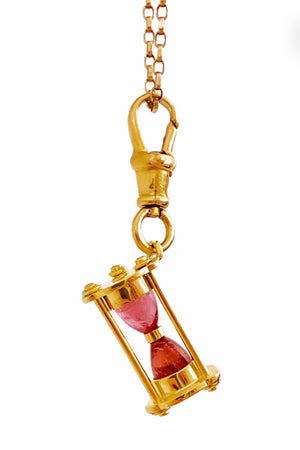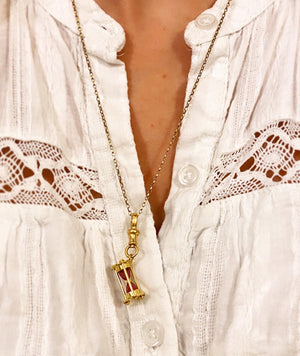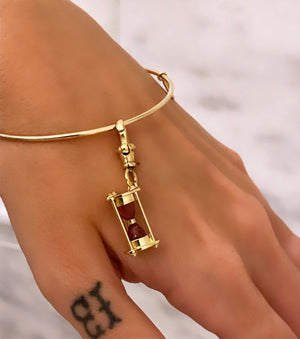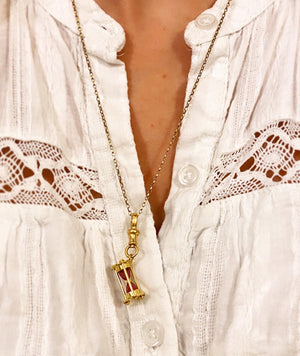 Time's a Healer
'Time's a Healer'
'It may not feel like it but all emotions are temporary. It is important to remember this at times we feel low, that it will pass and get easier with each passing second. Similarly we should remember to savour the wonderful feelings of joy and happiness when we feel them, that's what makes life truly special. 

Time is a healer of all wounds. The passing of time we are all experiencing is a privilege. We made this charm as a visual reminder of that.
Time is the most precious thing we have- spend it wisely!'

A beautifully hand made hourglass in polished 18ct yellow gold set with two pink tourmaline bullet-cut cabochon stones and tiny white brilliant cut diamonds. Delicately hung on an antique inspired Albert clip, this charm can be worn as a pendant or clipped on to any piece of jewellery.
Please note that this piece is hand-made and therefore there may be slight differences to the picture- particularly the gemstones. We are happy to send you photographs of the gemstones to choose from ahead of the piece being made upon ordering.