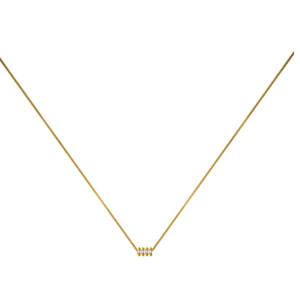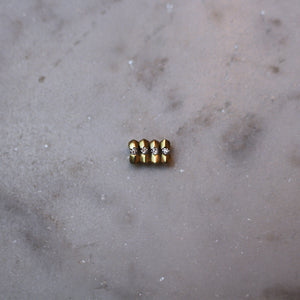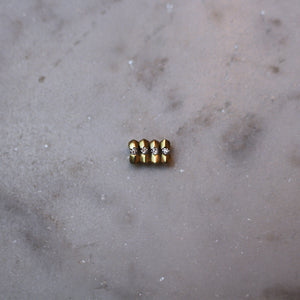 Dot Dash Diamond Morse Code Necklace - Letter H
Wear your initial in Diamond Morse Code!
Comprised of White Brilliant cut 'dots' and White Baguette cut 'dashes', these delicate pendants depict the letters of the alphabet in Morse Code, so it's monogram jewellery but in a subtle and personal way! 
Set into dainty Platinum or 18k Gold Art Deco inspired settings. Fine 16" diamond-cut curb chain.
If you'd like more than one letter on a chain please feel free to email us on info@jessieve.com for a quote on your chosen letter combination or word!