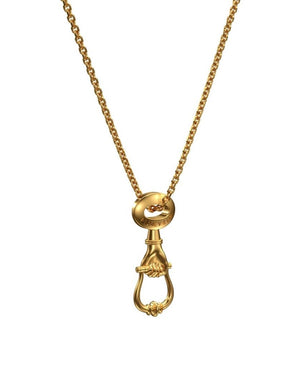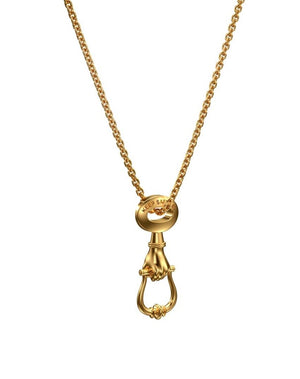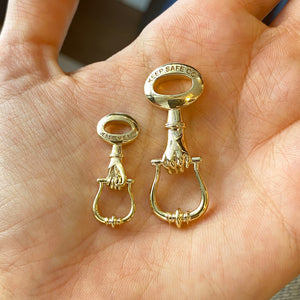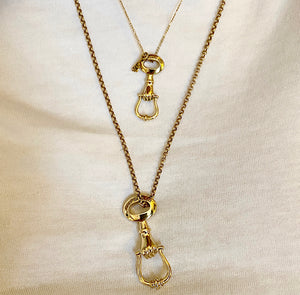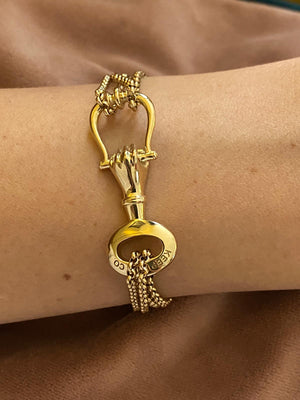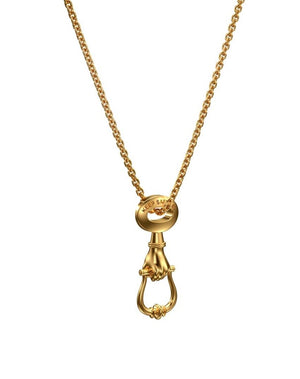 Keep Safe Co. Charm Holder
Inspired by the handles, locks and keys of antique safes covered in dust but filled with treasure, these solid gold pendants provide a chic alternative to the traditional 'charm bracelet' and offer a place to clip and attach all of your vintage charms, trinkets and sentimental stones to keep them safe. We want to bring back the ritual of taking a new charm to your local jeweller and having it soldered on. We are all about nostalgia with this one.
Available in two sizes. Can be made in 18k Rose Gold or Platinum upon request also- please leave a note at the checkout or contact us. Chain sold separately.
Please note: To attach your charms, as with a traditional charm bracelet, you will need to take them to a jeweller to either solder them on permanently to keep them safe, or alternatively attach bolt rings/clips to your charms for easy removal/changing. Each Keep Safe is provided with a gorgeous and sturdy bolt ring that can be attached to a chosen charm by a local jeweller. Or we can help- just contact us when ordering.