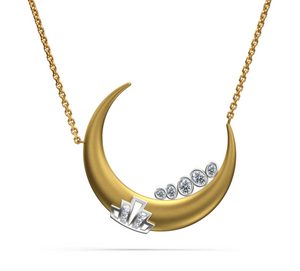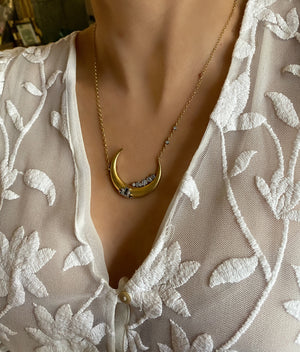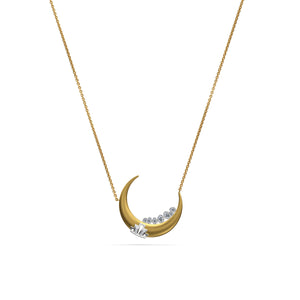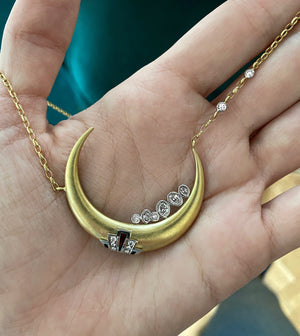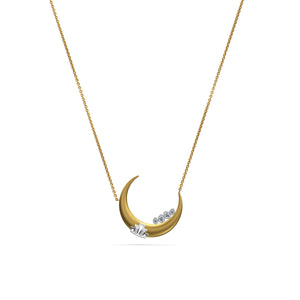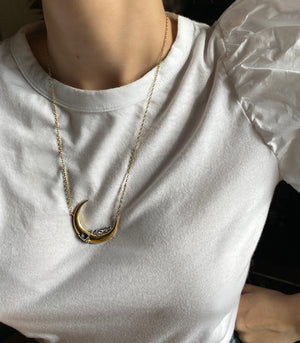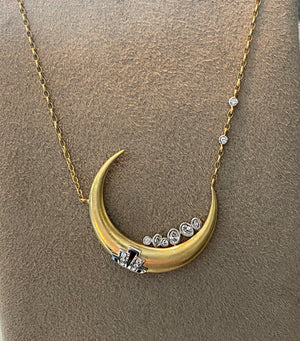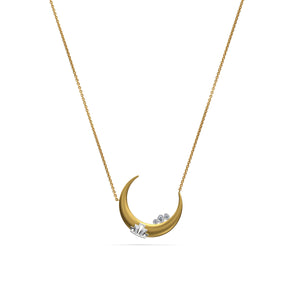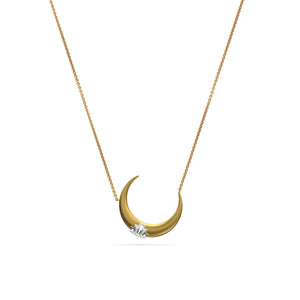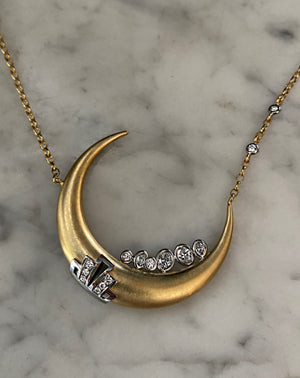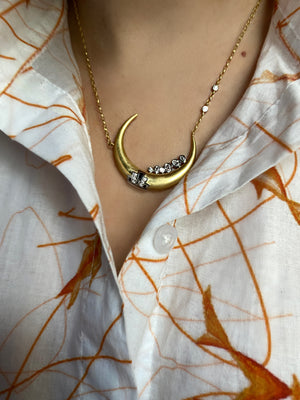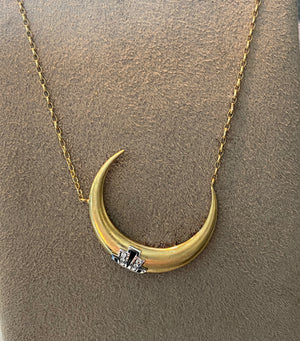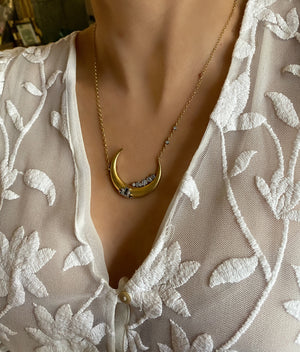 Fam On The Moon
Oval and round diamonds set in platinum symbolise the members of your family, or those that have passed, your friends or pets...make your own personalised diamond family and have them perched on a buttery 18ct yellow gold moon together forever.
(As an example, in general the larger ovals are perfect to represent the parents or adults, the small ovals for children and round stones for beloved pets. But this is just a guide, the stones can represent whomever you like!)
Select the combination of diamonds you'd like and we will be in touch once your order is placed to discuss the layout. Some round diamonds can be set onto the chain if you wish. If the combination of stones you require is not available on the website, no problem, please do contact us at info@jessieve.com 
The perfect gift for a birthday, push-present, memorial piece or just simply to keep your loved ones close to your heart at all times.
Who do you love to the moon and back?
18ct yellow gold moon with platinum diamond-set 'fan' detail, on a fine 20" belcher chain (please let us know if you'd like a shorter chain in the notes at the checkout). Diamond 'family' customisable.